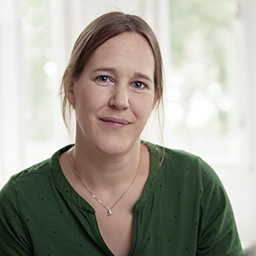 Hallo, ik ben Stefani. Sinds een aantal jaren maak ik met veel plezier boeken voor kinderen.
Enkele jaren werkte ik als grafisch vormgever op een reclamebureau en later als fotograaf totdat ik het tekenen weer ontdekte en zo ook mijn passie voor illustreren en beeldverhalen.
Ik hou enorm van optimistische verhalen en van de kleine dingen die voor een gevoel van geluk kunnen zorgen. En ik hou ook van vlekken op mijn vingers van de inkt na een productieve dag waar ik veel ideeën heb kunnen uitwerken.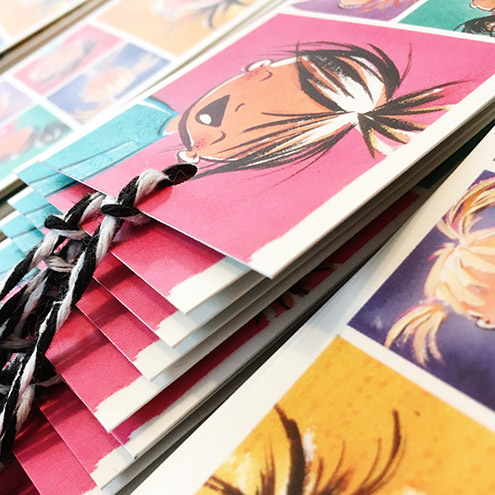 In mijn zoektocht naar manieren om emoties zo treffend mogelijk over te brengen word ik geïnspireerd door de puurheid van tekeningen van jonge kinderen. Dat zijn zulke oprechte emoties op papier.
Deze creativiteit van jonge kinderen is vaak nog zo vrij van een oordeel. Zonder goed of fout, mooi of niet mooi. Ze kunnen nog zo goed buiten de kaders denken. Ik wist, daar wilde ik iets mee gaan doen!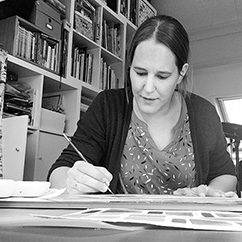 Hello, my name is Stefani. For several years I have enjoyed making books for children.
For several years I worked as a graphic designer at an advertising agency and later as a photographer until I rediscovered drawing and so my passion for illustration and picture stories.
I love optimistic stories and the little things that can create a sense of happiness. And I also love stains on my fingers from the ink after a productive day where I was able to work out many ideas.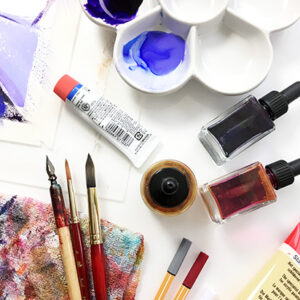 In my search for ways to convey emotions as strikingly as possible, I am inspired by the purity of drawings of young children. These are such genuine emotions on paper.
This creativity of young children is often still so free of judgment. Without right or wrong, beautiful or not beautiful. They are still so good at thinking outside the box. I knew I wanted to do something with that!